After nearly two years of disruptions and pauses in the legal system due to the Covid-19 pandemic, 2022 shaped up to be a busy year for many Portland lawyers, even if it wasn't quite business as usual.
We asked a small sampling of attorneys in different specialties to share their most memorable professional moment of this past year. Their answers encompassed M&A, pro bono work, criminal defense, a landmark settlement and more. Read on for the facts of the cases.
Graciela Gomez Cowger, CEO of Schwabe, Williamson & Wyatt P.C.
Schwabe, Williamson & Wyatt celebrated its 130th anniversary in 2022. CEO Graciela Gomez Cowger said the occasion was the highlight of the year for her. She emailed a few thoughts: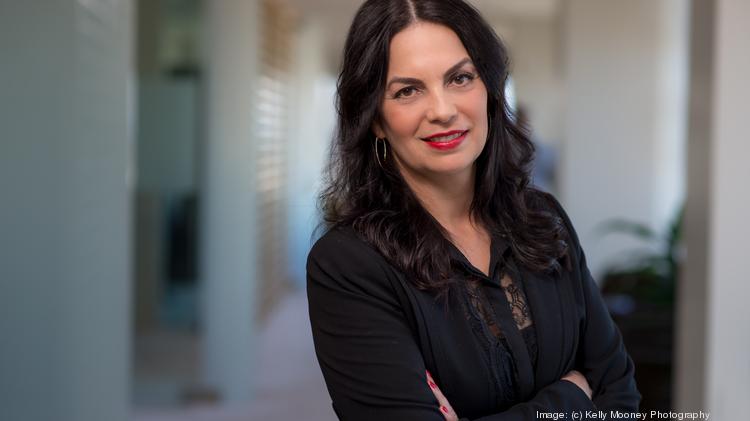 "It's a profound milestone that signifies the delicate balance of embracing change and innovation while maintaining a solid foundation informed by our long history. I credit our grit and grace, as evidenced over these 130 years, for helping us emerge from the pandemic stronger and more committed to our core values.
"To put it in perspective, we employed five people when founded, which has grown to over 350, and now we are among the largest regional firms in the Pacific Northwest. Since our founding, we've revamped our business model to offer an industry-specific approach, recommitted to being a Pacific Northwest law firm, expanded our pro bono support for the community, charted a new course for diversity, equity and inclusion within our organization, and committed to reinvigorating our downtown cores.
"There's been exciting change over the years, and I could not be more proud of our clients, team, and how far we have come. We look forward to continuing to evolve in exciting and unexpected ways."
Janet Hoffman, criminal defense attorney, Janet Hoffman & Associates
For Janet Hoffman, the highlight of her year happened in October, when the curtain closed on a longstanding criminal case against her client Diana Yates.
That's when Yates was given probation on a misdemeanor charge, a year after the 9th Circuit Court of Appeals reversed her conviction on a dozen counts of conspiracy to commit fraud and making false bank entries while working at Bank of Oswego. Yates, who had been indicted with another top executive of the Lake Oswego bank in 2017, had been facing 18 months in prison.
"We were able to resolve the case with a misdemeanor this year, based on facts she always admitted that involved no fraud at all, but simply not putting details of a transaction in writing," Hoffman said. "Our firm believed in her, that she never intended to commit any fraud, and she was able to resolve the matter consistent with what she'd always said."
Michael Fuller, Underdog Law Office
For Michael Fuller, one verdict stands out among his five cases that went to trial in 2022. It wasn't an eye-popping dollar amount, nor was the client high profile or the judgment precedent setting.
But Rebekkah Krech vs. PacifiCap Management Inc. goes to the heart of the "underdog law" for which Fuller named his practice. Krech, a single mom on a fixed income, alleged that her former landlord violated three different rental deposit laws.
The jury awarded the maximum statutory damages allowed: $1,250.
Fuller, who started a pro bono tenant clinic two years ago in response to an unmet need, did not charge Krech for his services (though he was awarded attorney's fees). That the case even went to a jury trial was surprising, given the amount in dispute.
"It would have been easy to settle without them admitting they did anything wrong, but we didn't," Fuller said. "We stuck it out. A lot of lawyers will go to trial over a lot of money, but not many will go over a small amount. We got our justice. That's why I became a lawyer. I didn't know people who owned big corporations. The people I knew were complaining about the nickel-and-dime s—."
Chad Colton, commercial litigator and shareholder, Markowitz Herbold PC
In early January, Chad Colton received a surprising phone call. A few members of the jury in a case he'd tried — and won — in late 2021 wanted to talk.
Portland-based marketing software maker Opal Labs had sought $22 million in compensatory damages and $88 million in punitive damages from New York-based Sprinklr. It was Oregon's largest ever trade secrets trial.
The jury found in favor of Opal but couldn't agree on the damages, so the case was set to be retried in February. The jurors offered to fill in Colton, Opal's lead counsel, on what had happened behind closed doors during deliberations.
"For a trial lawyer, this was an incredible opportunity," Colton said. "This never happens."
They said one member staunchly refused to bend and even refused to eat during five days of deliberations. Now on the eve of the next trial, they provided more valuable insights.
"We were getting ready to go," Colton said. "We knew, based on what the jurors, told us, that we could get a big verdict on this. What it really did was give us a lot of confidence."
As it happened, the retrial never happened. The two sides settled for $12 million, according to an SEC filing from Sprinklr.
"I really wanted to go in and get the big verdict, but really, that's just my ego talking," Colton said. "Ultimately, the reason this was such a satisfying outcome was that the client was able to get something in hand and use that to rebuild their future, whereas if we had scored the big verdict, our opponents would have felt they needed to vindicate themselves and there would have been appeals forever."
Jesse Lyon, nationwide co-chair of Food + Beverage Practice, Davis Wright Tremaine LLP
It used to be that many of Jesse Lyon's Oregon-based food-beverage-agriculture clients would get acquired by out-of-state buyers. That trendline changed in 2022.
"This year, in particular, we were involved in quite a number of transactions where Oregon food companies were acquisitive themselves, with combinations inside of Oregon to make a strong company together," Lyon said.
Three examples, where Lyon represented the purchasing party: Scenic Fruit Co., a berry processor in Gresham, acquired Rain Sweet, another private berry concern in Salem. Beef Northwest of Boardman acquired Carlton Farms, a high-end pork processor in Carlton. And King Estate Winery of the Eugene area acquired Pfeiffer Winery near Junction City.
"Especially for family-owned companies, organic growth is hard and slow," Lyon said. "When they do an acquisition, they can add a new line of business or machinery and capacity and grow in lumpier chunks. In the food industry, there are definitely a lot of economies of scale, and this is a way to achieve growth pretty rapidly."
Paul S. Angello, senior counsel specializing in IP and patent prosecution and litigation, Stoel Rives LLP
Paul Angello helped secure a highly unusual patent at the end of May. Unusual because of who had sought it: a high school robotics team.
Angello represented the team from Crescent Valley High School in Corvallis, who obtained U.S. Patent No. 11,343,967 for a "BroccoliBot," a contraption for harvesting broccoli, which must otherwise be done by hand.
Angello was initially approached by Patrick Freeman, chief technology officer at Microtec and a team mentor and Stoel client. By the end of the four-year process, he had logged 120 hours of pro bono work on the team's behalf.
Angello said he knows of no other patents granted to high school students for a school project, especially one as intricate and complex as this one. The BroccoliBot uses control systems, a camera, video data screen and sophisticated algorithms to determine the color, shape and depth of the broccoli plant down to where it should be cut.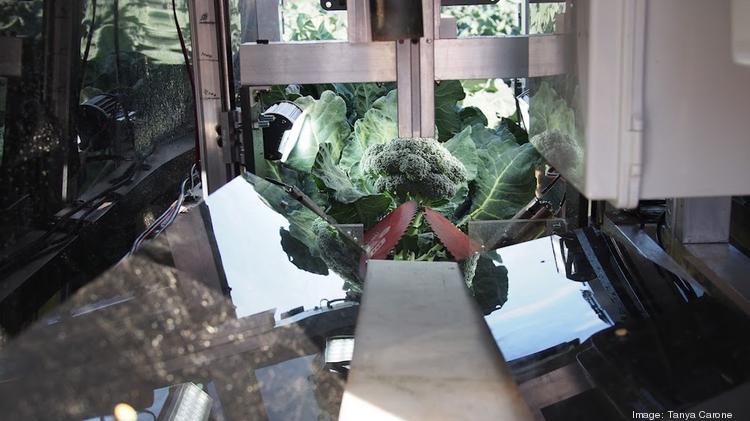 "I've been doing this for 41 years, so I've had a lot of inventions that have made a lot of money for people," Angello said. "I've done pro bono work for people, but to take teenagers who might have been interested in video games, this was remarkable. I've never seen anything like this, the level of sophistication."
He also learned more about cruciferous vegetables than he ever thought possible.
Meagan Himes, associate, commercial litigation, Davis Wright Tremaine LLP
In August 2021, the four Newberg School Board members directed the superintendent to remove Black Lives Matter displays and LGBTQ+ and Pride flags) and to draft a policy banning "controversial" or "political" signs or symbols.
Meagan Himes, who is just in her fourth year of practice, scored a major win in September, when a Yamhill County Circuit Court judge threw out the policy.
Himes partnered with the ACLU in representing Chelsea Shotts, a former Newberg teacher who had hung a sign in her classroom window showing a white heart against a rainbow background and the words "Be Known."
Himes took on the case on a pro bono basis, suing the district under the Oregon Constitution's free speech clause. She presented the argument in a phone hearing, at the end of which the judge agreed that the policy placed an unconstitutional restriction on Shotts' speech.
"It was really rewarding to achieve that result for Ms. Shotts and all the hardworking educators in the district and students," Himes said. "It was definitely my biggest court appearance."
---
Read the full article in the Portland Business Journal
This article was republished with permission from the Portland Business Journal.
This article summarizes aspects of the law and does not constitute legal advice. For legal advice for your situation, you should contact an attorney.