Diversity
We do not simply acknowledge and tolerate our differences—we celebrate and depend on them to succeed.
Diversity in our communities
Schwabe comprises nearly 170 lawyers and over 200 staff from diverse backgrounds—giving back to their communities, doing great legal work for amazing clients, and representing their communities at Schwabe.
To live up to our vision, we must evolve and embrace change as an opportunity. Our efforts to recruit, retain, and promote diverse talent are crucial to advancing cutting-edge solutions that help our clients prosper, innovating within the legal field to improve client service, and cultivating our prized culture of collaboration to reflect the values of our clients.
We recognize we have a long way to go. Our firm, like our profession, still has room to improve and grow. In that spirit, we are actively committed to:
fostering an environment and culture of belonging where every person feels valued and heard;
developing cultural competencies at every level of our firm to enhance collaboration;
evaluating and refining our behaviors, policies, and processes to ensure that our people are well equipped, equitably assessed, and fairly rewarded; and
leaning into discomfort by inviting and engaging in tough conversations that incite positive change at our firm.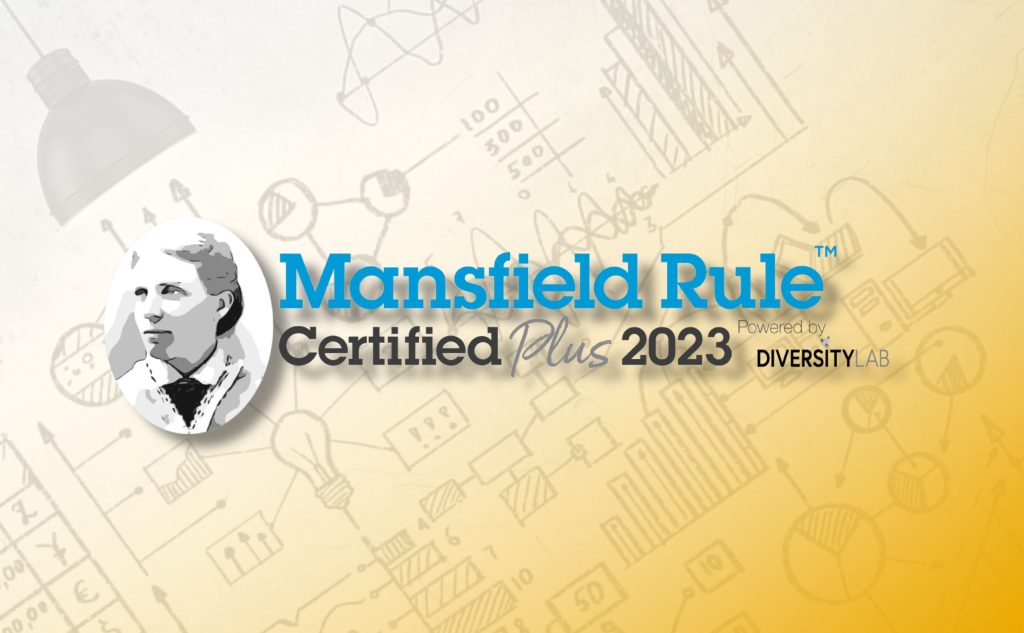 Proud to be Mansfield Certified
This certification recognizes the structural changes and actions we have taken to diversify leadership in our firm.
Our "Plus" status indicates that, in addition to successfully meeting the consideration and transparency requirements, our firm has achieved 30% representation of historically underrepresented lawyers in current leadership roles and pathway activities.
---
our Mission
We see the world beyond our law firm and are committed to promoting diversity and equity in the legal community and the community at large.
---
Let's get started…
We aim to ensure our lawyers reflect the communities in which we live through our recruitment of summer associates
Summer Associates
Schwabe's 2021-2022 DEI Report
Our values contribute to our worth, communities, and each other.
While they might help us attract clients and talented colleagues today, they are also why our firm has been together for 130 years.
We're stewards of our values. We live by them. We own them. We carry them forward.
Learn more about values in action