Landowners, businesses, utilities and municipalities acquiring and protecting their water needs are represented by Schwabe.
Overview
In an increasingly complex legal and regulatory environment, Schwabe lawyers find innovative solutions to water supply needs.
Serving Water Needs
We help individual landowners, businesses and municipalities obtain, protect and market water rights in the context of federal and state laws and other regulatory requirements that affect their use of water. This includes issues that arise under state water law, the Endangered Species Act (ESA), the Safe Drinking Water Act (SDWA), the Clean Water Act (CWA), water development funding programs, and when obtaining removal-fill authorizations under state and federal requirements.
We provide legal counsel at every step in the process, including pursuing surface water and groundwater use authorizations and permits; obtaining permit extensions, amendments and secondary-use permits; negotiating water-right transfers, instream leases, conservations and management plans, and other water supply transactions; and representing clients in contested case hearings and litigation.
Elizabeth Howard leads our water team. She and other team members have an extensive network of professional contacts in the governor's office, legislature and state agencies, as well as with federal regulatory authorities. We have successfully represented clients before the Oregon Water Resources Department, the Oregon Department of State Lands, the U.S. Bureau of Reclamation, the U.S. Army Corps of Engineers and other government agencies on issues involving water rights and adjudication.
---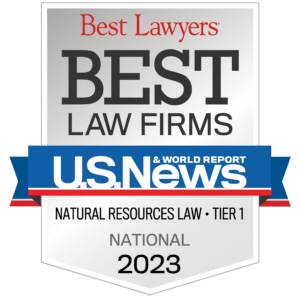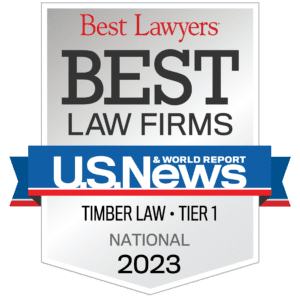 Recognized in
Best Lawyers
&
Chambers USA
for
CREATIVE
&
AGGRESSIVE
approaches to regulatory compliance.

Experience
Helped a major public utility obtain a water supply for new power generating facilities.
Securing the water supply and coordinating all state permitting for Oregon's first new gold mining operation in decades.
Resolved fish damage and water quality impact claims (civil and administrative) through a negotiated settlement with multiple state and federal agencies.
Manage wastewater permitting for numerous fish processing facilities in Willapa Bay and the Columbia River, including permit-related appeals to state environmental review boards, providing regular advice to facilities processing salmon, halibut, crab, bottom fish, shellfish, and other Pacific Northwest species.
Represented Ecology in the Yakima Basin surface water adjudication, a case spanning four decades and involving thousands of parties including the United States, the Yakama Nation, and municipal and agricultural water users.
Formed a water supply district for a group of irrigators and helped the district secure water rights and a long-term water service contract with the Bureau of Reclamation.