Services

Facility Siting & Permitting
Projects that need land, air and water permits before they put a shovel in the ground are represented by Schwabe.
Overview
In the current political and regulatory climate, obtaining permits and authorizations for industrial projects (such as development, modification or rehabilitation of plants, facilities and marine structures) is a critical element in meeting timelines, financial goals and business objectives. We work with clients to identify permitting requirements, develop strategies to obtain regulatory authorizations and protect environmental permits essential to project launch. In addition, we help clients manage disputes and appeals related to citizen suits and respond to regulatory actions and decisions.
Tribal treaty rights
Projects that may impact the environment (or even projects that just involve commodities that may impact the environment) often bring substantial scrutiny from environmental non-government organizations (NGOs) and local citizen activists. Schwabe's attorneys know when and how to deploy communications and government affairs strategies, coordinate with communications specialists and collaborate effectively with politicians, regulators and stakeholders. Our attorneys have represented ports, manufacturers, energy companies, utilities, transportation and water-based industries, and related industry groups in dealings with the U.S. Army Corps of Engineers, the U.S. Coast Guard, the U.S. Environmental Protection Agency, the U.S. Department of Interior, the National Marine Fisheries Service, the U.S. Fish and Wildlife Service, the Federal Energy Regulatory Commission, the Bureau of Land Management, and many other federal and state and local agencies, tribal governments and environmental NGOs.
---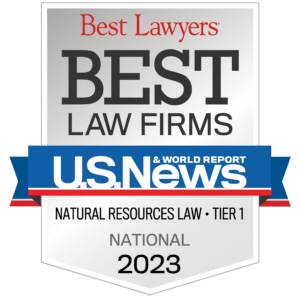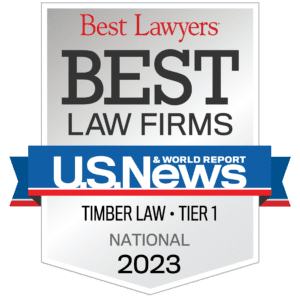 Recognized in
Best Lawyers
&
Chambers USA
for
CREATIVE
&
AGGRESSIVE
approaches to regulatory compliance.

Experience
Coordinated engineering design and permitting to maneuver a seafood-processing company through a complex but fast-tracked permitting process in order to obtain funding through state and local financing, grants and agreements.
Advised investor in acquisition of portfolio of power plants, including negotiating environmental contractual terms, conducting environmental due diligence, and coordinating permit transfers.
Counseled client through air permitting violation resulting in largest penalty reduction in agency history.
Worked with client to develop permitting strategy for the development of renewable diesel facility, including air and wetland permits as well as National Environmental Policy Act (NEPA), Endangered Species Act (ESA), and land use.
Guided farmers through the process of obtaining wetlands and water-right permits to build new storage in the Willamette Valley.