Industries

Seniors Housing
Pioneers in elder resident living are represented by Schwabe.
Overview
Seniors housing and long-term care are dynamic and complex industries requiring knowledgeable and trusted advisors. Our seniors housing team, comprised of experienced lawyers from multiple practice areas, provides clients with a 360-degree perspective of their businesses. Clients look to our team to help develop creative solutions to transactional needs and get deals done.
Schwabe also offers an array of legal services to owners, operators, developers, managers, and investors in the seniors housing and long-term care sector. We assist both Pacific Northwest and national clients with a variety of legal needs associated with owning, managing, and selling assisted living, residential care, independent living and long-term care communities.
In addition, our deep knowledge of the seniors housing industry allows us to stay current on emerging trends and proven best practices.
Our range of services includes:
Acquisition and sale
Development and construction
Finance and joint ventures
Employment and labor
Healthcare law
HIPAA and data security
Regulatory compliance
Licensing board complaints, findings, and hearings
Licensing, permitting, and enrollment
Land use
Restructuring and bankruptcy
Brand protection and enforcement
industry relationships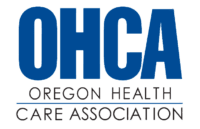 Experience
Advised senior housing and skilled nursing operators with sale, acquisition, financing, leasing, and management contracts.
Closed the sale of a skilled nursing company and coordinated the acquisition of eight replacement properties.
Negotiated the sale of 50 senior housing properties totaling $350 million.
Represented the seller in a $143 million portfolio sale of senior housing communities.
Advised clients in numerous individual assisted living, memory care, and independent living facility sales and acquisitions.
Assisted with brand protection and enforcement for an operator of senior living, assisted living, and memory care communities throughout Oregon, Washington, and Colorado.