Energy utilities and distributors, alternative energy developers, and mining operators are represented by Schwabe.
Overview
As worldwide demand for energy and local demand for a reduced carbon footprint grow, Schwabe is at the forefront of the dynamic legal issues that impact the energy industry.
A go-to firm for energy developers and utilities
At Schwabe, our lawyers know the energy sector and how the business of energy development affects energy developers and utilities. We draw on our broad, national experience in numerous local, state, and federal regulatory environments to counsel clients pursuing large, ambitious energy projects. That expertise and knowledge also puts us in a strong position to advocate for policies that allow our clients to grow and thrive.
At the forefront of renewable and alternative energy development
From solar power development to innovative nuclear energy projects, Schwabe helps clients pursue dynamic solutions that steer markets a little closer toward a greener energy future. Our attorneys help both new energy start-ups and traditional utilities transitioning to new technologies. We assist with a wide array of concerns including permitting, land use, and environmental due diligence, and many of the issues needed to get their development projects off the ground. Our team also works closely with clients developing renewable wind, biomass, and small hydro resources, including negotiating transmission and ancillary service agreements.
A green light for energy transportation
The Pacific Northwest sits at a global crossroads for the movement of energy resources, and Schwabe is a leader in helping energy transportation businesses move forward. We have advised on projects as diverse as natural gas pipelines, oil and ethanol transportation by both rail and barge, permitting for coal trans-loading facilities, and methanol production and transportation.
Complex mining and mineral concerns
Well-versed in regulatory standards, we help our clients navigate the complex challenges of balancing the numerous laws and regulations impacting this sector with the issues critical to keeping mining operations moving, both above and below ground. We assist mining clients in complying with federal, state, and tribal environmental and natural resources regulation and public land laws. Our broad range of experience encompasses both federal and state mine permitting approvals and land use and entitlement laws and regulations, water law, Native American and Alaska Native law, governmental leases and concessions, acquisition and disposition of mineral properties, and the financing of mine development and operations. Our team has also successfully defended authorizations in high-profile legal challenges.
highly ranked
Band two Oregon Environmental
Chambers ranked Environmental attorneys in Oregon and Washington

National Tier 1
Natural Resources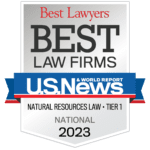 What our clients say
"It was only with Schwabe's advice and advocacy that Global Partners has achieved the success it has in the Pacific Northwest. Schwabe's lawyers had a firm understanding of the regulations, the regulatory landscape, and the politics to guide us through controversial permitting, contracting, and real estate needs. They were invested in our project and fought for our success. We value their advice and advocacy."
The Late Edward Faneuil, General Counsel and Executive Vice President, Global Partners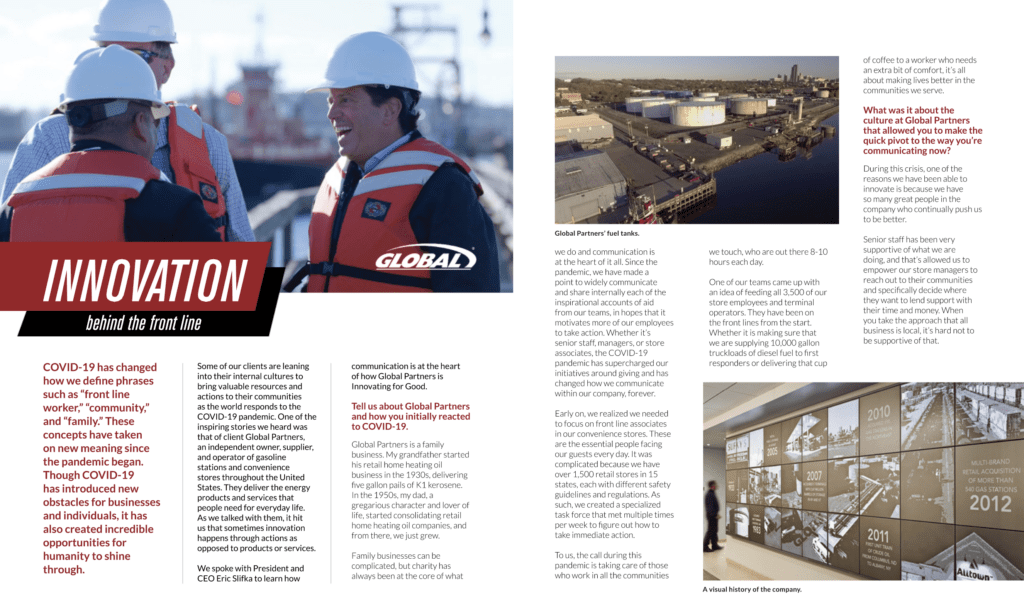 Innovation Behind the Front Lines
Learn how Schwabe client Global Partners empowers front-line workers to innovate for good.
Experience
Worked with client to develop permitting strategy for the development of renewable diesel facility, including air and wetland permits as well as National Environmental Policy Act (NEPA), Endangered Species Act (ESA), and land use.
Assisted client in identifying and obtaining regulatory approvals for the development of a solar farm on reclaimed mine lands.
Counseled a major ethanol distributor in the renewal of air permits for an ethanol manufacturing plant.
Counseled a Fortune 500 company in the acquisition of electric utility assets.
Defended air permit in federal court from environmental non-governmental organization (ENGO) citizen suit raising (Prevention of Significant Deterioration) PSD claims.
Provided advice on environmental permitting and merger due diligence to a client on the acquisition of ethanol and biofuel facilities.
Created analysis of permitting pathway for an offshore wind project.
Advised a Fortune 500 company in the acquisition of air, water, and dock permits for a crude-oil bulk storage facility along the Columbia River.
Counseled national energy company in permitting for numerous operations in multiple western states and reservations, including vast coal mine operations on federal land, state, and private land, manage regulatory compliance of complex waste streams, and litigate permit-related appeals before state and federal agencies in jurisdictions throughout the western United
Represented utility in the development of Advanced Nuclear Reactor. Navigating environmental and regulatory impacts of permitting with the Nuclear Regulatory Commission, state regulatory agencies, and Environmental Protection.
Advised investor in acquisition of portfolio of power plants, including negotiating environmental contractual terms, conducting environmental due diligence, and coordinating permit transfers.
Represented numerous utility-scale solar developers in the Pacific Northwest to obtain necessary entitlements and assisted them in real estate transactions, including ground leases and sale of solar energy portfolios.